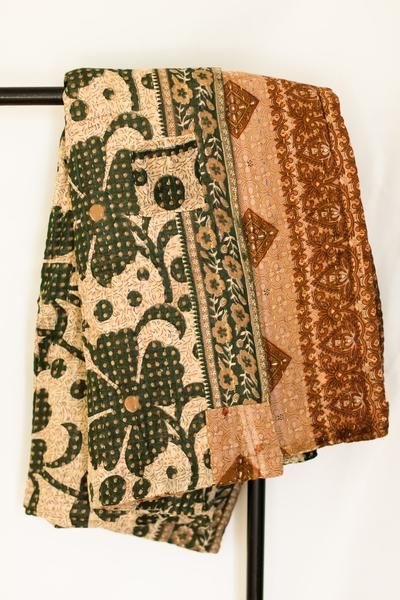 Hello to all the beautiful people and zero waste believers!
Holistic Needlecraft bloomed in my soul, for the love hand stitching and to make new lifestyle products from sustainable vintage repurposed textile. Zero waste textile awareness which came from early childhood memories, when I spent hours watching my Grandmother used to make beautiful kantha, storytelling quilts with needle, thread and repurposed cotton fabrics.
Ever since then, I had a vision of preserve and revive this heritage needle craft and give this art form a new life. Parallelly with growing interest in sustainable living we are aware how textile overproduction is harming our planet and drastically contributing to climate change. We believe sustainable living; ethical consumerism will make a big change in our lifestyle and to the world. That is why we choose to blend traditional slow stitching on sustainable natural fibers with functionality. Each piece my collection is handsewn that begins with the intention to create something of extraordinary beauty and meaning starting with carefully selecting the sustainable natural fibres. All our Handstiched fabrics are sourced and imported internationally.
Our hand sewn throws, kantha quilts are keepers of stories, intimately connecting past, present, and future. Whether as a unique gift to a cherished someone or to elevate your home with a one-of-a-kind kantha throw quilts.
Holistic Needle Craft lifestyle products are crafted to delight.
I hope you enjoy your peek into our vintage earthy colorful world and find for your home, for you and for your loved ones. And thank you so much for supporting us.
Shop all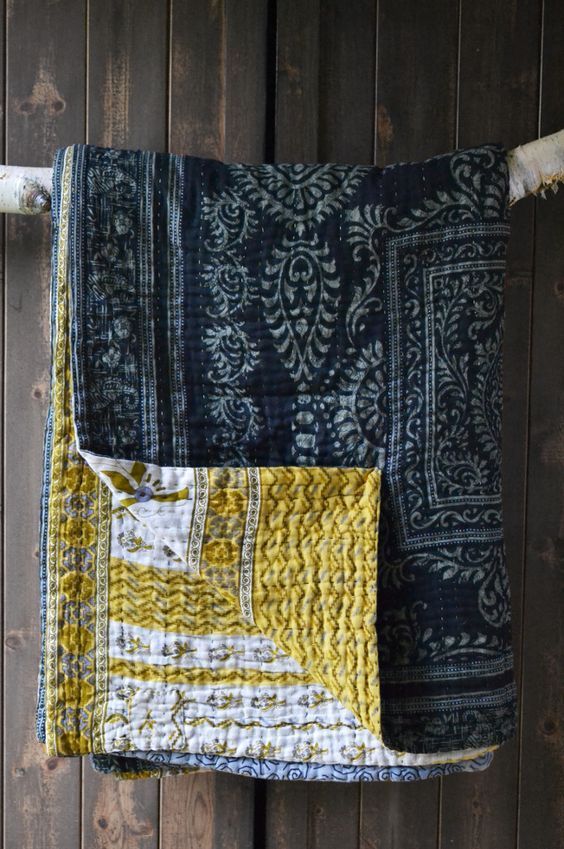 Our brand story And Vision
At Holistic Needle Craft, we honor tradition and delight in the extraordinary. Our meticulously crafted and hand stitched sustainable lifestyle products serve one purpose: to elevate your every day and create homes filled with beauty, heritage, and meaning.
Our handsewn kantha throws, quilts and blankets   are more than decorative home decor. To us, they are deeply rooted in tradition, connected to nature, and infused in sustainability. They are designed to create intentional spaces and homes rich in tradition and meaning. Above all, they are about preserving the rich history of heritage embroidery and inspiring the next generation to keep slow stitching techniques alive. As a purpose-driven company, our goal is not only to create items that last but also lasting change. We would like to bring sustainable needle crafting as community-based engagement based on community preferences. To give back, we aim to start with planting more trees and to donate a portion of our profits to support community welfare centers around the southern Ontario areas and to donate a portion of our profits to support child welfare.
Contact